As an amazon associate, this site may earn from qualifying purchases.


We've written a lot about herpes dating and relationships, which we hope has helped people. Since we get new visitors every day, we thought it would be useful to have this simple post to compile our info. Dating with herpes can be intimidating, but it doesn't have to be! Read on to see recaps of all our best articles, favorite dating sites, book suggestions, and links about herpes dating. There are also links to the original articles, in case you'd like to read all the herpes dating tips in more detail.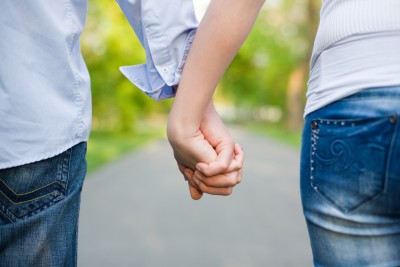 Resources like books and products are here. 
Herpes Dating Articles
Having "the talk" when you're dating someone new can be scary. However, there are ways of going about it that improve the likelihood that things will go smoothly. It's important to learn and practice this skill of disclosure, because it's the right thing to do.
Suppressive therapy, transmission rates, and dental dams, oh my! Here's our guide to safe sex options when you have herpes.
Don't worry: you can have healthy, non-infected kids if you have herpes. Just keep in mind that there are risks, and know the precautions to take under the care of your doctor.
Herpes transmission rates can be managed down to a very low likelihood of infection if precautions are followed. This article has the exact numbers that were provided by a study done by Valtrex.
A common misunderstanding is that condoms are 99% effective against STD transmission. This simply isn't true. Condoms only reduce the likelihood of herpes transmission by 30%! It's better than nothing, but more precautions should be considered.
Herpes Dating Site Reviews
Hands down, the most active STD dating site out there. There are plenty of features, including private photo albums, and now they even have a mobile app very similar to Tinder or OKCupid's (but for STD and herpes dating!). You can sign up and start using the site for free today. You can also get a paid membership to take full advantage of all their features and the active community, though it isn't necessary. Read our review here or click here to start browsing singles with herpes now
A look inside some of the STD and herpes dating sites out there today.
Herpes Books
Dr. Kelly Martin Schuh's four-week guide to healthy acceptance and self-care, with a section on sexuality and intimacy.
A book for those who've just received a diagnosis and want to know what's next. Includes guidance on having "the talk".
Thanks for visiting! We hope these resources are helpful to you. In addition to dating articles and resources, we also cover natural remedies and health articles for those with herpes. Please come back again! We will continue to update this page as we publish more articles and find more helpful resources.