As an amazon associate, this site may earn from qualifying purchases.


Positive Singles is the biggest STI dating site out there — in fact, we published our first Positive Singles review years ago. Now that the site has a new look, new mobile app, and other features, I thought it was time to take another look. So based on not one but two Positive Singles experiences, here's my take.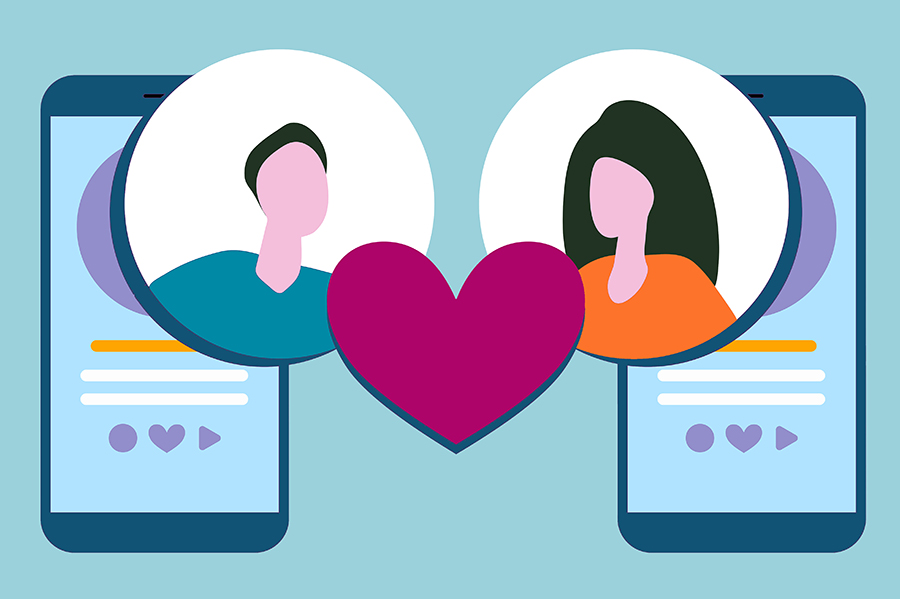 My Positive Singles Review
Positive Singles welcomes members with STIs of all kinds, but allows you to narrow your results to people with certain STIs as well as the usual dating app criteria. The site also has unique privacy settings important to people who are dating with an STI / STD that, unfortunately, probably has some stigma.
My Positive Singles review will show you some screenshots of the search and privacy features, plus an inside look at the community features that make it almost like a powerful social network in its own right.
As the homepage for the site declares, the site hosts 15,000 daily active members and 2,550,000 conversations per month and more than 20,000 blog posts per month. Having tried out both the free and paid account myself, I really did find a large, active community. And with search, trying different zip codes, I was still able to find locals who matched my criteria.
I also found that on all the social features like forums and blogs, there is a lot of activity and it's all up-to-date.
---
Your Photos and Privacy Settings
Worried about putting up your photo on an STI / STD dating site? On Positive Singles, you have the benefit of some clever privacy settings.
You can have multiple photo albums: a public album and a private album. Private photos can be seen only by the members you choose:
Members you favorite.

People you invite.

Other singles who request access, and you agree.
I noticed some members show obscured photos to the public, and save the rest. They'll have one or two public photos that are at an unusual angle that shows them nicely, but doesn't give away their face. That's for people who get to see their private albums.
You can also double-check a record of people you've given access to, and remove any  permissions you no longer want them to have.
All that said, I was pleasantly surprised to see that a lot of members show their face in their profile picture. It's some progress in the face of stigma.
Will people contact you without pictures? On most dating sites you'll be skimmed over without one, but on PS people reached out before I had a photo up.
I'd say it's a good idea to have at least one photo public to other members, since 1. they are generally in the same boat as you anyway and of course 2. you'll get more messages. How much of your face it shows is up to you, but having something there is a plus.
The site also has an optional photo verification service. It proves that the person is the same as the one in their photos — and the site promotes their profiles more if they've taken this step. That could be helpful for both safety reasons and for deciding who you want to share your photos with if you've gone the privacy route.
---
Community Features
Activity Feed
The site has a social feed showing you what people are posting. There are some profile statuses, new blog posts, and so-and-so commented on a blog post — things like that.
You can post your own statuses to the feed, and you can sort through everyone else's. A drop down lets you sort by whether they've matched with you, you've favorited them, by their sex, or just view all.
Blog Posts
Even as a free member, I was able to read blog posts and fine people's profiles that way. The posts are like forums, and there's an active community discussing things like "How do you deal with rejection?" I can click on people and see who they are. I'm impressed by this feature — what a natural way to start conversations without the pressure of expectations.
Some blog posts were inspiring stories about coming to terms with a diagnosis. The posts and comments were truly supportive of people in difficult situations transforming their lives and making over their self acceptance from the inside out.
The posts can have photos, video URLs, and of course text and emojis.
Chat Room
Next to your messages tab there's a live chat room you can join. Hilariously, it's just one general chat room that was active at all times of day. You'll see a list of online users in the sidebar, and a chat room scroll by on the left.
Like the blog posts feature, the live chat is a good place to make friends with people of all sexes and all varieties. You can click through to their profiles, or send messages privately.
Most of the chatters had profile photos, and the room was lively.
Spark (Swipe Matching)
Similar to mobile dating apps we all know like Tinder and OKCupid, Positive Singles has a mobile app swipe matching system. It's available both on the app and on the website.
First Date Ideas
This section is just a collection of user's first date ideas. You can narrow them by category and search them by keyword. The user's profile will be shown so you can check them out, too. You can post your own by filling out the section of your profile for first date ideas.
Q&A Section
The forums have different sections. First, there's an STI Q&A section. People post their questions and answers about STI topics here. They can post anonymously rather than with their profile, and you'll also be able to answer anonymously or with your profile. People here ask questions about medications like Valtrex, or clearing up myths about herpes.
Second, there's a general section. People post about success stories with dating, dating site etiquette, general thoughts or rants and raves, and even meetup events for their areas.
Overall, I'm really impressed to see the community aspect of this site has grown so much since I first checked out the site in 2013. There is a genuine quality of real effort, wanting to really meet and make friends, and community.
---

Search
Here's a screenshot showing the different parameters you can search. As you can see, not only are there options to filter by STD, but also location, type of relationship desired, religion, education, and more. You can also search for keywords in their profiles. Maybe that's a good way to dig up some common interests.
A great search feature is that you can save your searches and name them to use again later very easily.
As I said earlier, I was able to find lots of locals for different zip codes I've had. If you live in a large city, you'll probably also have an easier time. People in smaller locales might need to open themselves to more long-distance matches.
However, this is the paid membership search feature. When you have a free account, you can only search by gender, age, and distance. You can't even choose the STD you are searching for. This is just one of the several reasons I think the site's better with the paid membership.
---
Profiles
Profiles are detailed and have lots of customization. Here's a picture of the types of details you can fill out (and expect to read from others):
There's also a fun questions section, kind of like a silly personality and preferences inventory. If you've ever used OKCupid, you know the multiple choice questions you can answer and then compare your answers with other members of the site — it's like that.
You also have a tab of your profile that can show your activity feed, once again showing how the site truly works as a social community site.
People can also leave comments on public photos.
---
Positive Singles Discounts and Pricing
Free vs. Paid Memberships: You can get by with a free account, thanks to the community features described above. However, search is much easier with a paid account. For free, you can set up a profile, search members, receive messages, reply to messages, and add people to your "favorites" list. To narrow your results by STD, you need a paid account. You can still visually scan the results, but the paid membership is far easier.
Free Positive Singles Tips:
A free Positive Singles account lets you reply to messages you receive, but you'll need a paid membership to send the first message. The way around this is to "favorite" a member you like, which sends them a wink. Then they can respond to your wink with a message and get the conversation started.
Paid Members Have More Success:
At some point you've probably heard someone say that the best people on dating sites are paid members; that it shows they're more serious in their search. It turns out this is actually backed up by studies! Essentially, people see their investment as a reason to be more active and meet people more than they would otherwise.
Either way, as long as you can sign up for a free Positive Singles account and look around, it's risk-free.
Positive Singles Discount Pricing:
6 months (about $15.95 / month)
3 months (about $19.95 / month)
1 month (about $1.00 per day)
Found our Positive Singles review useful, and want to check it out? Go here for a free account on the website — or if you want to sign up for full access and features (even if you're trying it for free first), click here to sign up for a full paid membership. (They let you cancel anytime).