As an amazon associate, this site may earn from qualifying purchases.


Potentially having an STI can be scary. Since emergency rooms are for life-threatening situations, know which situations need urgent care and which ones can wait for an appointment. So when should you go to the emergency room for an STI? Read on.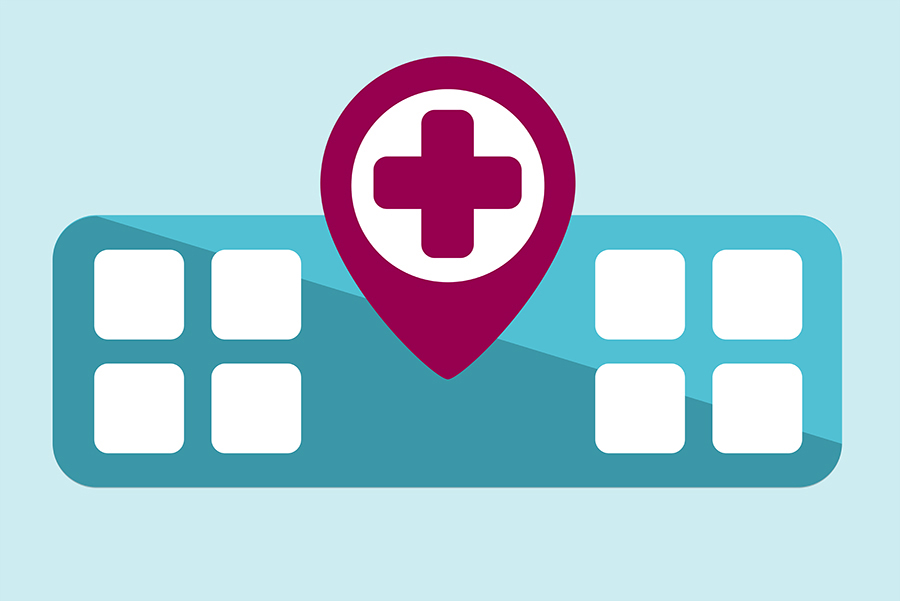 Is an STI an emergency situation?
STIs are slow. They progress slowly, show symptoms slowly (if at all), and in general are not an emergency situation. Additionally, many STDs will not test positive until some time after you get them, known as an incubation period.
For the most part, visits to address STIs can wait for an appointment with a primary care physician or OB/Gyn. You will save a great deal of time and money.
However, there are exceptions. Serious concerns like knowing you've come into contact with HIV, or sexual assault, merit an emergency visit. Read on to learn about using the emergency room for an STD / STI.
When can I go to the ER for an STI?
Some STIs have serious long-term consequences that can become life-threatening if they are untreated. HIV is a good example of this, where if left untreated the immune system will be weakened.
Here are some symptoms that need to be seen urgently:
Shortness of breath
Chest pain
Sudden fainting, dizziness, weakness or mental status changes
Severe pain
Uncontrolled bleeding
Persistent vomiting/diarrhea
Coughing/vomiting blood
One way to check to see if a symptom not on this list needs to be seen in an emergency room is to call ahead. Generally, the receptionist and triage nurse will be willing to answer questions.
Those that have a known chronic STI need to ask their primary care physician for the symptoms they should be worried enough about to visit an emergency room.
Situations that warrant emergency:
Assault: It is important to be seen directly afterwards to be checked for STDs after sexual assault. Keep in mind this is base-line testing and future testing will also be ordered. This will also give the physicians an opportunity to perform a full physical exam and collect evidence.
Immediate Exposure to HIV: Emergency drugs are available to fight back HIV if you know that you've just been put at real risk for contracting the virus. It can even be possible to eliminate the virus if it's early enough.
Where should I go after hours? 
If a primary care physician is not available because this came up at an odd time or the weekends, first decide if this is an issue that can wait until normal business hours. Chances are that if you are not experiencing severe or life-threatening symptoms, it can.
Urgent Care Facilities: They tend to keep expanded hours of operation, and can refer you to the emergency room in a true crisis.
Private Lab Tests: Services like our affiliate STDcheck let you order lab tests online and then stop by a lab near you to get tested, no questions asked. Click here to have our coupon automatically applied while you look at their tests.
You can also order test kits by mail that you can do yourself with our affiliate myLAB box.
Final words
This is not medical advice, but general information. Use your judgment and talk to your physician. The most important thing to remember is that emergency rooms are designed for dealing with life-threatening illness. While some emergency rooms are set up to accept non-urgent patients in "fast track" section, most will not be able to completely address an STD and will require follow-up appointments with primary care.
If this article was useful, please consider sharing a link where it can help someone else.
References
Vinton, Deborah T., Roberta Capp, Sean P. Rooks, Jean T. Abbott, and Adit A. Ginde. "Frequent users of US emergency departments: characteristics and opportunities for intervention." Emerg Med J(2014): emermed-2013.
Bentley, Katherine. "The Impact of the Affordable Care Act on Emergency Room Utilization." (2017).
Vrees, Roxanne A. "Evaluation and management of female victims of sexual assault." Obstetrical & gynecological survey72, no. 1 (2017): 39-53.
Giesecke, Johan. Modern infectious disease epidemiology. CRC Press, 2017.