As an amazon associate, this site may earn from qualifying purchases.


Genital herpes is a highly contagious STD caused by herpes simplex virus 2 or, in some cases, herpes simplex virus 1. Let's take a look at some of the latest herpes news in this late 2013 – early 2014 roundup. At this time, there is no cure for genital herpes, however researchers are pioneering increasingly promising studies on new drugs and vaccines. Note: Please click here for 2015 herpes news.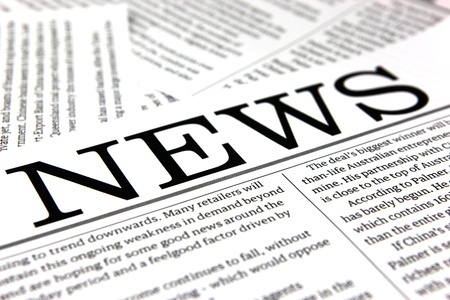 Genital herpes is more common than some may think. When some people contract genital herpes, the disease can lay dormant for years. Because they have no symptoms, they may not know that they have it. This is the reason that this disease is so widespread. For this reason, scientists and doctors are working on vaccines that reduce the contagiousness of the virus as well as reduce the frequency of herpes outbreaks.
Herpes News Roundup
On September 12, 2013 Dr. Anna Wald, a professor of medicine and laboratory medicine at the University of Washington's School of Medicine and a professor of epidemiology in the School of Public Health has made herpes news. She announced that there have been positive results for a therapeutic vaccine candidate to treat patients with genital herpes. The drug trial for this vaccine is taking place at six other centers across the United States. This vaccine is a T cell vaccine. T cells are a type of white blood cells which create immune responses to pathogens, therefore they control the infection. With this T cell vaccine, scientists are trying to find a way to bring on this protective reaction. This medical trial enlisted 143 volunteers who suffer from moderate to severe genital herpes. They are doing a double blind, placebo controlled study to measure the immune response generated by the vaccine and also to study the safety measure of the vaccine. Half of the patients in this study were given the actual vaccine through an arm muscle injection and the other half were given a placebo through an arm muscle injection. After patients were given three doses of the vaccine, 51% of them showed reduction in the viral shedding which makes it possible to spread this disease. None of the patients who were given a placebo showed any decrease in the viral shedding.
Topical Medication in Trials
This is not the only medication that Dr. Wald has in a clinical trial. She has also enrolled women in a trial called a drug called tenofovir. This is a vaginal cream or gel which is supposed to reduce viral shedding.
Reducing Outbreaks
In other herpes vaccine news, on November 5, 2013, Agenus, a pharmaceutical company reported positive mid-stage finds in a clinical trial for another vaccine called HerpV. This drug is meant to boost the body's own immune reaction against the virus. Agenus enrolled 80 patients who typical have between one and nine outbreaks in a 12 month period. They tested how much of the virus each of the patients were releasing 45 days before they were given 3 doses of the HerpV or the placebo. The results showed that there was a 15% reduction in the release of the virus by patients who received the vaccines. Those who had the placebo showed no reduction at all.
Reducing Viral Shedding
On January 15, 2014, HealthDay News announced that they have come out with an experimental drug which could offer new treatment for those with genital herpes. A small study was done on a drug called pritelivir. For several of the participants in the study, this drug reduced viral shedding. To put it simply, the drug decreased the time that the virus was active and can be transmitted to sexual partners. These findings were also reported on January 16, 2014 in the New England Journal of Medicine. The report states that 156 people followed the drug protocol for four weeks. Although this study is still going on and there are no guarantees yet, the preliminary test offers proof on concept. This drug works in a different way as those that are already being used to treat genital herpes. Dr. Richard Whitley, an infectious disease expert at the University of Alabama at Birmingham stated that it is good news there are new drugs in development that work in new ways. He also stated, "we're at the beginning of a new era in genital herpes treatment."
While there is still no cure for genital herpes, all of this research being done in herpes news gives patient with this disease hope that one day there will be.